01feb12:00 am30nov(nov 30)11:59 pmVirtual Classroom instructor-led Training
Event Details

Virtual Classroom instructor led Training empower delegates to attend classes Anywhere, anytime, almost any technology or business training topic, taught by expert instructors, the Remoik Training and Consulting Virtual Classroom Live learning experience is unlike anything you've seen before.

 Kindly note that all our training topics are available for both physical classroom training and Virtual Classroom training.

We've been working diligently for years to bring you an amazing and exciting virtual learning experience. Everything we do is designed to help further careers and help business teams succeed and grow.

Same in-Class Learning Experience

In the past, there have been so many barriers that made a virtual classroom feel inferior to a physical classroom. Overtime, we've overcome all these obstacles. Using the latest collaborative tools and new technologies, we offer an industry-leading learning experience that allows students to be as engaged as in a traditional classroom.

 Our Virtual Classroom Live solutions provide the same in-class experience as a standard instructor-led classroom course with the same clear structure and engagement with fellow participants. Remoik Training and Consulting offers a learning experience that offers the benefits of traditional classroom learning, while participants are simultaneously benefiting from the innovations and flexibility of the new learning solutions.

You request for any of our trainings today to be conducted in the Virtual Classroom Instructor led training by contacting us via our phonelines or email addresses on our home page.

At Remoik Nigeria Limited, we work with companies in many industries to ensure that they run in the most efficient fashion. As one of the top training companies in Lagos we offer a wide variety of seminars and workshops, including human resources with customer sales and marketing relationship service training. We will work with your business management staff to create a program that is just right for you. We understand that every business owner has different needs and we will listen to you carefully throughout our entire working relationship.
 Certification Management Courses
As a respected training seminar and certification management course provider and office administration finance and accounting with SAP training provider in Lagos Nigeria, you can trust us to go above and beyond to help your firm succeed.
To start figuring out a solution to your woes, simply contact us to discuss your company's purpose and current operational problems. Managing talent to build efficient, capable teams and create best value is crucial to all organisations.
Capability  Building through Virtual Classroom instructor led Training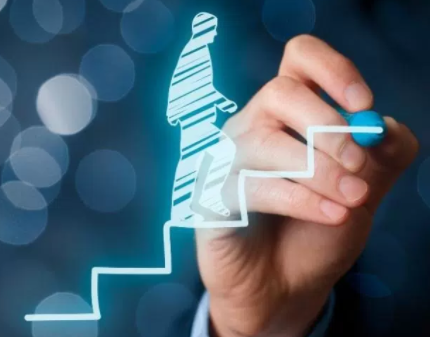 As a professional training and Consulting organisation, REMOIK exists to improve professionals by building the capability of people throughout the world.
No matter what your sector, your specific challenges or how effectively your current professional function operates, REMOIK can help you to build the technical and Management skills you need to achieve your strategic aims in a changing environment. For decades now, Remoik Training And Consulting has been assessing organisations in diverse sectors and global locations against a comprehensive set of standards, helping them to make a significant improvement to their businesses and corporate operations.
Get your processes right and you will ensure consistency and clarity, enabling your organisation to monitor and measure effectiveness, and identify and address inefficiencies The environment in which your organisation operates has a huge part to play in successful career development and improvement to members of staff.
Time to think differently about your virtual learning applications.
COVID-19 has taken over all aspects of our lives and has created a new normal. There is understandable concern about travel and traditional instructor-led training and virtual learning is again a topic of conversation. (This post was originally created for Litmos, and has been updated)
Here's the deal. We all knew virtual and self-directed training were appropriate methods of delivery and could be just as successful as any F2F event, but change can be slow until your hand is forced. So here we are.
Because of the circumstances, some businesses are now turning their heads toward delivering their traditional training in a virtual setting. It's time to dust off the webex and put it better use. The key is helping others understand that as an educational tool, webinars must be created to address the adult learning needs. It's not just getting someone to go on screen and say EXACTLY what is on the PowerPoint slide at the moment. That is the surest way to lose people and create virtual zombies.
Say No to Virtual Zombies
Creating engagement activities for your virtual audience is very different than planning those for the live classroom. We've all participated in webinars that were killers; and those that were buzzing with activity. What was the difference? How do we get from zombies to buzzing?
Planning for engagement in Virtual Classroom instructor led Training  is the secret sauce. The key is to develop a space that promotes the exchange of knowledge, and be able to apply that knowledge after they depart the webinar – we all know when a session is engaging and interactive the odds are greater people will learn something.
How to make this happen in Virtual Classroom instructor led Training ? Not to worry – I've got you covered! Let's dig into a bag of virtual tricks and tips. I'm sure I'll leave something out and this is where you come in. Do you have a favorite webinar activity that keeps engagement alive? Please share those tips in the comments.
Virtual Learning Tips for Virtual Classroom instructor led Training
Before your virtual learning – plan:
Have a producer! This is key, especially if you are new to the virtual game. One person to handle tech issues allowing the facilitator to do their thing.
Send out information on how to test their system. This is to be sure everyone knows how to access your virtual classroom and their systems are compatible.
In a separate communication piece, send out webinar expectations. If this is the first classroom-based webinar, tell people! This way when bugs happen (and they will) the participants will be more patient.
Send nudge reminders. Telling people when to show, and what the expectations. Telling people once isn't enough.
Plan and practice your interactions. See below.
During your Virtual Classroom instructor led Training program:
1) Be fun and personable.
Have a fun welcome activity. An icebreaker serves 2 purposes. First, to get everyone in the groove of practicing with the webinar tools. Secondly, this is your sly way of checking for possible technical issues.
Start with an interesting question. Not your typical boring, "How was your weekend" type of stuff. Ask people about their bucket list vacation destination or guilty pleasure. Ask the question aloud, type it in the chat, and be sure you have a welcome slide with the question on it. Then, be specific about how you want the attendees to respond. "In the chat area, type your response." Repeat the instructions every few minutes as the people trickle in. Be encouraging but firm. This activity is setting the expectation that interaction will be the name of the game. You are setting the tone that it won't just be a talking head webinar.
2) Create slides that are mini-activities by asking thought-provoking, open-ended questions
Less is more! For any PowerPoint presentation, you should use more visuals and less text. This is especially true now. Having tons of text on a slide creates cognitive overload and BOOM zombies. If all you are doing is talking through your slides, they don't need you – record the webinar and email the slides out and be done with it.
For the most part, create slides to be mini-activities. The key to engaging conversation is to provoke thought, and to do this in a virtual setting the questions must be open-ended and specific Virtual Classroom instructor led Training
Time

February 1 (Wednesday) 12:00 am - November 30 (Saturday) 11:59 pm