22mar(mar 22)10:00 am24sep(sep 24)4:00 pmStrategic Sales and Marketing Planning
Event Details
Strategic Sales and Marketing Planning training course concentrates on the simple, yet undeniable fact that excellent Marketing has never been more important than it is today. In a world of a million "me-toos", countless product comparison websites and the ubiquity of Social Media, your customers are facing a curious paradox:
They have never been so comprehensively informed, yet
They have never been more confused
Customers are beyond distracted, and attention-spans are at an all-time low. Companies are striving for relevance, and differentiation has never been more challenging to achieve. Addressing and correcting these key issues is the purpose of this training course. 
This Strategic Sales and Marketing Planning course will highlight:
How to build clear, compelling value and communicate it to the right audience, at the right time in the right medium
How to analyze and segment the market and then craft compelling value propositions that get attention and bring in revenues
How to gain a deep insight into consumer behaviour and learn how to market to it
How to establish metrics for the measurement of marketing program effectiveness
How to oversee the company marketing function to identify new customers for products and services
How to establish short and long-range marketing plans, objectives, and operating procedures
How to explore new ways to identify and engage new customers using social media platforms
OBJECTIVES
This has lofty but critically essential goals, and the companies are searching for ways to demonstrate their relevance to an increasingly distracted customer base.
This Strategic Sales and Marketing Planning course aims to give the participants the essential skills and knowledge, as follows:
Understand the psychology of purchase and customer loyalty
Learn how to minimize client churn in an increasingly competitive marketplace
Develop an executable, thoroughly researched Marketing plan to ensure leadership
Build trust, communicate effectively, and collaborate with other stakeholders
Develop effective marketing communication program
TRAINING METHODOLOGY
This Planning & Executing Marketing and Sales Strategy training seminar encourages delegate participation through a combination of lectures, group discussions, practical exercises, case studies, video clips, and breakout sessions designed to reinforce new skills.
ORGANISATIONAL IMPACT
By sending the participants to this Planning & Executing Marketing and Sales Strategy training course, an organization can expect several outcomes, including: 
Increases in customer retention and brand loyalty
Improved, tailored propositions and clear outcomes
Refined, sharper marketing strategies and tactics
Improved corporate reputation
Greater long-term profitability
Integrated marketing strategy throughout the organization
Higher level of customer satisfaction and retention
WHO SHOULD ATTEND?
This Strategic Sales and Marketing Planning training seminar is for anyone who desires to expand their expertise in marketing best practices, policies and procedures. Delegates do not require any previous marketing experience to benefit from this training seminar. This training course is suitable to a wide range of professionals, but will greatly benefit:
Marketing Professionals
Public Relations Practitioners
Marketing Managers
Sales Managers
Brand Managers
Business Owners
Setting SMART sales objectives for the sales of Products to customers
Rapport building skills through call introduction
Needs identification needs/probing and listening to customer
Meeting and exceeding customer needs
Using selling tools (literature and samples) to present benefits
Close and agree follow-up
Positioning your products for effective Sales
The market Mix for customers
Pricing
The Marketing Plan
Promotional mix
Understanding the Solution Selling process
Improving your capability as a sales representative
Building credibility with introduction
Diagnosing true needs using a structured questioning process
Developing the need using impact questions
Aligning with the customer, using skillful Sales questioning techniques to create and shape their vision
Tailored/customized solution using benefit statements and proof to support your proposal
Closing at the right time and gain customer's commitment to action
Agreeing result oriented follow-up points on clients and other end users
Understanding the reasons for not winning business
How to retain customers using the solution selling processes
The difference between solution selling and transactional selling
The Structure of the Sales Call
Phase Diagnoses technique – Probing and developing the need of Product
Phase Alignment – Vision sharing and customer alignment
Phase Proposition – How and when to present the proposal
How to gain commitment and loyalty of the customer
Customised role plays to practice each stage of the sales call
Analyse existing business
Plan where to prospect for new business
Prioritizing Key Accounts
'Best Practice Agreement' for optimum productivity
Reviewing and improving your Key Account Plans
Understanding how to plan journeys and time effectively
Prioritisation of sales accounts, size (pareto effect) and potential (selection grids)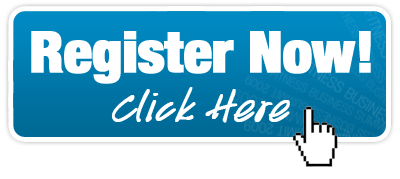 Time

March 22 (Wednesday) 10:00 am - September 24 (Tuesday) 4:00 pm
Location

Anthony Lagos

70B, Olorunlogbon Street, Anthony, Lagos