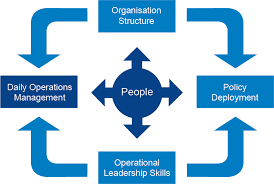 Procurement Reverse Auction processes will familiarize you with the international Strategic Procurement and Reverse Auction Management standards in the business. The demand of expertise and professional Strategic Procurement and Supply Chain Management personnel is increasing day by day, so what is your ranking today?
It has now been established without any doubt whatsoever that lean supply chains and efficient procurement systems lead directly to increased bottom line profits.
Leading-edge companies that successfully gain competitive advantage and which are able to implement immediate cost savings are those which possess knowledgeable and skillful Procurement and  Auction Management, professionals
Upon completion of this Reverse Auction  course, participants will be able to
Provide a working definition of value
Compare the various perspectives of value and understand that supply chain management enables companies to manage the trade-off between these perspectives
Identify the three ways to measure value: operational, customer, and financial
Explain the causes of non-value-added procurement activities
Understand that Auction increase net value by increasing value-added activities as well as minimizing non-value-added activities
Identify how procurement creates net value according to the three ways of measuring value.
Reverse Auction Course Content
Introduction to Supply Chain Management                                                                 
The Supply Chain Management perspective
Difference between Procurement and Purchasing Processes                      
How the process works for both Product and Service sectors
The role of Procurement in the Supply Chain
Types of Procurement Management methods
Being customer-focused in the procurement chain   
Reverse Auction Management                                                                                  
The actual process of the Auction chain
Major functions of Auction in the Supply Chain
The Auction Structure
 Auction underlying Principles- the 4Cs
Reverse Auction Management
The Bullwhip Phenomenon                                                                                 
 How smart are you?                                                           
Top 10 mistakes in Strategic Procurement and Supply Chain Management
Supply Chain Management Systems designs and Structuring
Buyer and Seller development System 
Strategic Procurement Forecasting techniques
Tactical Procurement Forecasting Techniques
Operations Procurement Forecasting Techniques                                                                                                           
Supply Chain Management and Procurement Stakeholders Management for effective results                         
Elements of stakeholders Management
Understanding the Politics of Strategic Procurement
Stakeholders Analysis
Stakeholders Planning
Stakeholders Prioritization techniques
Procurement Business Process Management                                                    
Procurement Management Planning
Strategic Alignment for the Procurement Professional
Procurement & Auction  detailing technique
The Work Structure of Procurement & Reverse Auction
Planning work conversion method
Reverse Auction Implementation  technique
PM  Financial Management
Budget development structuring
PM  Master Budgeting
PM Financial Performance management                                                                                         
Procurement  Risk Management                                                            
Procurement  Risk Auditing
Procurement Risk Prioritization and Categorization
Procurement Performance Management
Introduction to Procurement &  Auction Electronic technology
E- Reverse Auction Management/Strategic Procurement
ERP usage via Sage, J.D Edwards, SAP, Microsoft Dynamics e.t.c
Web-based Reverse Auction Systems Management
 E-Sourcing
E-Tendering
Centralized Procurement
Decentralized Procurement
Whole Life Procurement (TCO)
Reverse Auction Bidding
Common mistakes in Procurement Management and solutions
Procurement Cycle
Requirement to purchase
Plan the process
Prepare the documentation
Identify possible suppliers
Issue/Receive back the tender/quotation documentation
Evaluate the submissions
Negotiate
Award and place the contract
Delivery
Pay the supplier
Manage and monitor the contract
Review the process