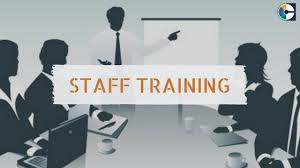 Introduction of Leadership management
Leadership management training Self-mastery is not achieved by accident – it is a process that occurs as we interact effectively with the events and circumstances of our lives. Each moment of our lives provides an opportunity to practice self-mastery by expanding our visions, awakening the faculties of our minds and our hearts, and assuming full responsibility for living, growing, and contributing.
As we master our own emotions, we can enhance our ability to lead others, acting as a role model and someone others would truly wish to follow. Through this training seminar, you will learn a great deal about yourself – how you think, how you perceive the world and how others perceive you, how you communicate and how you can enrich your communication skills – and through that process, you will learn how to lead others with great skill.
In this Leadership management training course we will cover:
How to take charge of your Brain
The Importance of a Powerful Vision coupled with Personal Integrity
The Development of Communication Skills
The Advancement of Leadership Management Capability
The Improvement of Influencing Abilities 
Objectives
Study Effective Management of our thoughts, beliefs, focus and action
Understand the impact of our values on our actions
Consider how to build confidence, enthusiasm and courage
Explore methods of improving communication
Examine how to enhance personal Leadership Management skills
Analyze the public face of the leader 
Leadership management Training Methodology
This training seminar consists of five modules containing lecture content, skill assessments, participative discussions, video presentations and delegate exercises in order to create high-impact training. The training course is designed to be dynamic and highly interactive as well as educational. The primary focus is to provide delegates with concepts and methods which they can put to immediate use in the workplace.
Organizational Impact
More effective employees
Strengthened employee focus on goal achievement
Improved organizational communications
Enhanced employee Leadership Management skills
Increased levels of motivation
Higher levels of productivity 
Personal Impact
A sharper focus on valuable goals
Greater self-understanding
Increased ability to achieve success
Improved communication skills
Enhanced Leadership Management skills
Greater levels of personal productivity
Who Should Attend?
All Management Professionals
Team Leaders
Supervisors
Technical Staff
Leadership management Course Outline
Day 1
Understanding Today's effective Leadership Expectations
Examining your leadership challenges
Exploring the fundamental concepts of executive leadership
The four-factor model of effective executive leadership
Differentiating between leadership and Leadership Management
Executive leadership requirements for the 21st century
Leadership with the Hands: Examining Situational Leadership
Effectively influencing the performance of others
Applying Situational Leadership in coaching situations: delegating to high-performing employees and properly addressing performance issues
Giving positive and constructive feedback: you vs. I messages
Coaching role-plays and other techniques that help you lead the team with effective executive leadership, boost creativity, improve communication, solve problems, and make decisions
Day 2
Leadership with the Feet: Personal Values and Ethics at Work
Understanding the challenges you face and the various ways you can manage them
Interpersonal Skills for leaders
Strategic Emotional Intelligence skills
Creating a culture of trusting relationships
How individualized "passionate purpose" provides a context for consistency and credibility
Leadership with the Heart: Practicing Ways to Communicate
Effective leadership techniques for enhancing pride in the work and the organization
Motivating the workforce: three elements that ensure increased job satisfaction and productivity
Examining the role of emotional intelligence in successful executive leadership
Assessing your emotional intelligence: your strengths and areas that need development
Time Management
Day 3
Stakeholders Management for effective results for outstanding leadership
Team Management
Assertiveness Skills for true Leadership
Leadership Time Management
Establishing Team Rules
Leadership Current SWOT and Future SWOT techniques
Building on individual Strengths and improving weaknesses.
Motivation methodologies
Delegation methodologies
The individual within the team.
Excellent Leadership Management Communication
Oral, written and visual
Within and out with the Team.
Establishing Roles within the team
Class workshop
Understanding the Characteristics of a Team 
Awareness of unity
Team Creativity
Team Decisions
Interpersonal team relationship 
Elements of stakeholders Management
Stakeholders Analysis
Stakeholders Planning
Stakeholders Prioritization techniques
Problem Solving
Methods and techniques
Resolving issues
Course summary and close
DURATION
3 (three) days
METHODOLOGY
Lectures Discussions Individual and group exercises Case studies/ActivitiesActivities