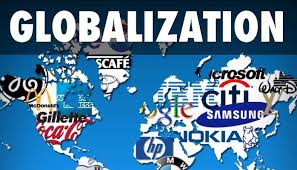 1. Certified International Transportation, Shipping management and Logistics Professional (CITLP)
Transportation and Shipping management training has now been established without any doubt whatsoever that lean supply chains and efficient logistics systems lead directly to increased bottom line profits. Leading-edge companies that successfully gain competitive advantage and which are able to implement immediate cost savings are those which possess knowledgeable and skillful Transportation a Shipping management professionals
Upon completion of this course, participants will be able to
Provide a working definition of value
Compare the various perspectives of value and understand that supply chain management enables companies to manage the trade-off between these perspectives
Identify the three ways to measure value: operational, customer, and financial
Explain the causes of non-value-added activities
Understand that supply chains increase net value by increasing value-added activities as well as minimizing non-value-added logistics activities
Identify how Logistics Management creates net value according to the three ways of measuring value.
2. BUILD A COMPETITIVE INFRASTRUCTURE

Upon completion of this course, participants will be able to
Identify the right supply chain for a given business strategy
Define the three kinds of Logistics chains found in every business
Describe a Logistics and supply chain in terms of the three types of flows
Define the four ways customers interact with supply chains
Compare alternative supply chain structures
Describe how Internet technologies enable supply chains
Use a velocity figure of merit to compare Logistics Management alternatives
Describe how trust among trading partners maintains supply chain alignment
Identify commonly encountered issues that erode trust.
3. LEVERAGE WORLDWIDE PROCUREMENT

Upon completion of this course, participants will be able to
Define Logistics
Explain the increasing importance of Logistics in today's business world
Describe the major decisions faced in analyzing Logistics and explain how these decisions support the physical and information flows in a supply chain
Compare the landed cost of physical goods procured domestically vs. physical goods procured internationally
Explain how standardized Logistics can be used to integrate physical goods from different countries of origin into the supply chain
Discuss the goals of an effective logistics strategy and explain how the different pieces of a Procurement system work together to support the buying strategy
Identify the logistics and distribution Channels risks associated with managing a worldwide supply chain.
Shipping management Course Content
DAY 1 
Supply Chain Shipping management
The actual process of the Supply Chain 
 Major functions of the Supply Chain 
The Supply Chain Structure 
 Supply Chain and Demand Chain 
Supply Chain underlying Principles- the 4Cs 
Dealer and Value Chain Management
The Bullwhip Phenomenon 
Introduction to Logistics 
 What Logistics is. 
 Logistics structure development 
Creating Logistics Advantage 
 The strategic scope of Logistics 
 Logistics Management 
Logistics Management Integration System (LMIS)
DAY 2 
Transportation in Logistics 
 Advantages and disadvantages of the major mode of transport
Intermodal Transportation 
 Warehouse operation 
 Elements of business Logistics 
Managerial issues in Logistics 
DAY 3
 Local and International Logistics Management 
Analyzing the factors of Logistics 
Earn Value Logistics Systems
Strategic Forecasting techniques
Tactical/Departmental Forecasting techniques
Operations Forecasting techniques
Logistics stakeholders Management
Logistics Stakeholders planning
Logistics Stakeholders Prioritization
Logistics Stakeholders optimization
Power/Interest Grid Matrix as a tool
E-Logistics using any kind of ERP(Enterprise Resource Planner)
Day 4
Logistics Risk Shipping management
Logistics Risk Auditing 
Logistics Risk Prioritization and Categorization 
Logistics Performance Management 
Inventory Management 
International Terms and Condition of Trade 
International Shipping management Laws and conditions of shipping contracts 
Wholesale and retail coordination 
Designing healthy competitive programs for the wholesalers and retailer 
Harmonizing the goals of the different channel members 
Types off-channel conflict management 
Analyzing Channel gaps 
Effective tools to address gaps 
Third-Party Logistics Management
Developing a 3PL and 4PL Logistics Performance System