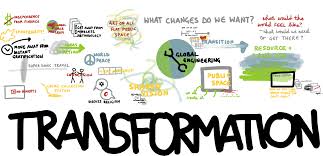 Design Thinking
Design Thinking training is a human-centered approach to understanding and solving complex problems. It is a methodology that utilizes curiosity, empathy and creativity to design innovative solutions. It involves developing empathy for customers, discovering opportunities, generating user-centered solutions, and then building and testing prototypes of these solutions to learn more and improve the design.
Instructional design involves the process of identifying the performance, skills, knowledge, information and attitude gaps of a targeted audience and creating, selecting or suggesting learning experiences that close this gap, based on instructional theory and best practices from the field.
In this one-day workshop, you will gain a foundational understanding to the method and mindset that starts with an understanding of human needs and motivations to define, frame and solve problems. You will work under the guidance of design consultants from Foolproof, who will introduce techniques to conducting design research, identifying and framing opportunities, rapid ideation and prototyping.
Who should attend?
Anyone who is interested to start learning about design thinking
Benefits 
Gain an appreciation of the design thinking process to start exploring how it can be involved in your work
Build a foundational understanding that is beneficial for novices who are considering a change of career/role
Supplement your current Design Thinking practices with new, or more focussed, approaches 
Design thinking training Course Outline
Day 1
Instructional Design – What is it?
Stating an Instructional Design problem
Instructional Design – The Relationship between concept and practice
The ID Process for designing and developing eLearning
The ID Concepts – Theories and Models
The Three Approaches to Instructional Design
Knowles' Theory of Andragogy
Keller's ARCS Model of Motivation
Day 2
The Three Learning Domains
Learning Styles
Bloom's Taxonomy
Gagne's Nine Events of Instruction
ADDIE Model as applied to CDLC
Kirkpatrick Model for Summative Evaluation
The Cognitive Load Theory
Dale's Cone of Experience
Instructional Design, eLearning, and Content Development
eLearning Design and Development – the Framework
Different Stages and the corresponding documents of the ID Process
Day 3
Training your mind to think like an Instructional Designer
Writing Goals and Objectives/Competencies
The ID Terminology – Right, Wrong, and the Overlaps
The Three Analyses and how they lead to Course Design
A fail-safe process for designing robust courses
Content Structuring and Chunking
Methods to select appropriate content
Writing to reach your audience – language and style-mapping
Understanding interactive learning for the remote audience
Peripheral Learning for an instructional designer
Day 4
Understanding the internal audience
Understanding the remote audience
Storyboarding for clarity and process efficiency
Writing an effective visual description
Writing Effective Voice-overs and Dialogs
Writing logical and complete interactivity description
Ensuring the learning effectiveness of content through the right selection of guidance and reinforcement activities.
Designing and writing evaluative activities.
Writing introductory and Summative Content
Day 5
ID/content development standards prevalent in the industry
Cultural Awareness of language issues – Indian vs. American/British
Factoring culture into Instructional Design
Establishing a grading matrix for a course.
Introduction to assessment types.
Template-creation for various design and development documents
Understanding the how and why of LMSs
Introduction to SCORM-Conformance and ADL Standards
Readability and Accessibility – Awareness and Appreciation
Design thinking Training Methodology to be used includes the following;
Real-life cases and examples from the industry
A project-based approach, right from Day 1.
Assignments that enable you to practice what you've learned.
Continuous Practice, Evaluation, and Feedback Creation of a:
– Design Document
– Storyboard Document
– Macro Design Template
– Course Design Template
– Script/Storyboard Template
Classroom and Online Discussions